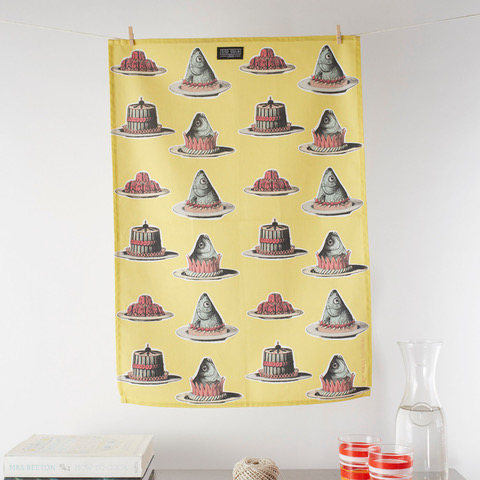 Shop
Fish Cakes (Sea Bream) Tea Towel
One Fish Cakes tea towel, a perfect Christmas gift or birthday present for baking enthusiasts!
Proudly designed and made in the UK. Hooray!
Bird Brain's illustrations are re-imaginings of Victorian wood engravings. Mixing history, creativity and downright silliness, we concoct our own comical creatures and patterns.
This tea towel comes neatly folded and protected in a presentation bag.
A hanging hook is sewn into the top corner, and a 'made in the UK' label details the washing instructions. Machine washable at 40°C, iron medium/high heat, do not tumble dry.
100% cotton
72 x 48 cm